Updated: 6th August 2020 18:14
It's Personal
Don't sit on the sidelines of history. Join the HuffPost community and support real news that puts people first.
Join HuffPost
Why Join HuffPost?
At HuffPost, we report with empathy and put people at the heart of every story. We take a people-first approach in everything we report – be it news and politics or lifestyle and entertainment – and we cover real stories about real life.
Become a member and join the conversation! Weigh in on hot topics of the day with polls, comments and forums, and get insider access to members-only events, ticket discounts and behind-the-scenes emails.
People Before Power
We've always been about people, not the powerful. We are truly both global and local, with locally staffed newsrooms and editions around the world.
Your Story
If something matters to you, it matters to us. Throughout our reporting, we include a diversity of voices that are not always part of the conversation.
Here To Help
Regardless of who you are, where you live or what you believe, you can count on HuffPost to help you navigate what's happening in the world and how it affects you.
Support HuffPost
Help us continue to tell the most important stories of our time.
Basic
Subscriber
Save and read bookmarks across desktop, mobile web and apps
Customize your newsletters signups
Comments and community conversations
Member only events
Monthly
Supporter
Enjoy an ad-free experience on the HuffPost iOS and Android mobile apps¹
Discounts on HuffPost stuff
Members-only newsletters
Save and read bookmarks across desktop, mobile web and apps
Customize your newsletters signups
Comments and community conversations
Member only events
Discounts to HuffPost events
¹You may see a limited number of ads. e.g., some video pre-roll or ads on international articles
Annual
Super Fan
Enjoy an ad-free experience on the HuffPost iOS and Android mobile apps¹
Discounts on HuffPost stuff
Members-only newsletters
Save and read bookmarks across desktop, mobile web and apps
Customize your newsletters signups
Comments and community conversations
Member only events
Discounts to HuffPost events
Exclusive gift: HuffPost T-shirt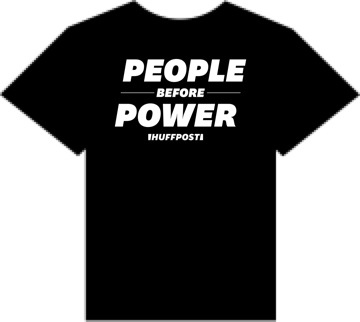 ¹You may see a limited number of ads. e.g., some video pre-roll or ads on international articles